Sustainability
Piedmont values operational excellence and is committed to continual improvement in resource efficiency and sustainability.
Piedmont leverages industry partnerships including BOMA, ENERGY STAR, and U.S. Green Building Council, to advance the energy and sustainability performance of its assets.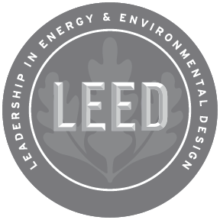 Approximately 37% of Piedmont's office portfolio is LEED® Certified (based on Annualized Lease Revenue)
Leadership in Energy and Environmental Design ("LEED") is the preeminent program for the design, construction, maintenance and operations of high-performance green buildings. LEED certification designates commercial buildings that are designed, built, and operated to minimize environmental impact while offering healthy settings in which to work and live. Piedmont has been a Silver member of the U.S. Green Building Council since 2007.
Recognition
Eleven of our assets have been awarded a TOBY award.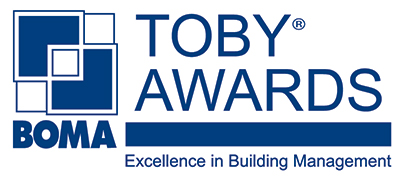 The Outstanding Building of the Year (TOBY) Awards are sponsored by BOMA on an annual basis and honor the best of the best in commercial buildings.
The annual Outstanding Building of the Year ("TOBY") Awards are the most prestigious awards of their kind in the commercial real estate industry, recognizing excellence in office building management in fourteen different categories based on size and facility type. Buildings are judged by their peers on all facets of building operations including energy management, tenant relations, community involvement, emergency preparedness and security. Upon winning at the local level, a building then competes regionally, with only a select few moving on to the International level.