Diversity & Inclusion
At Piedmont, we  are committed to hiring and supporting a diverse and inclusive workforce that fosters skilled and motivated people working together to deliver results and support our core business goals and values.  We encourage all employees, tenants, and vendors to mutually respect one another's diversity in order to maintain a cohesive work environment that values fairness and equal treatment.  Statistical information regarding our workforce for the year ended December 31, 2022 was as follows:
Total Employment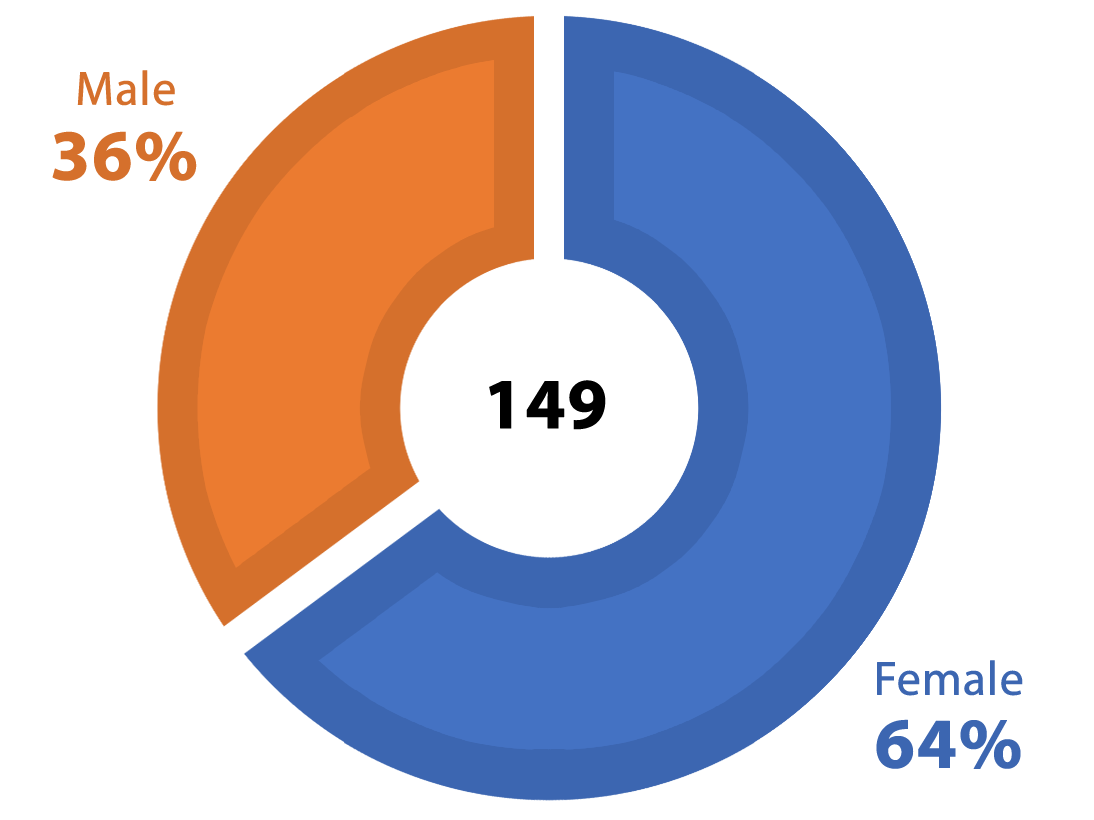 New Hires in 2022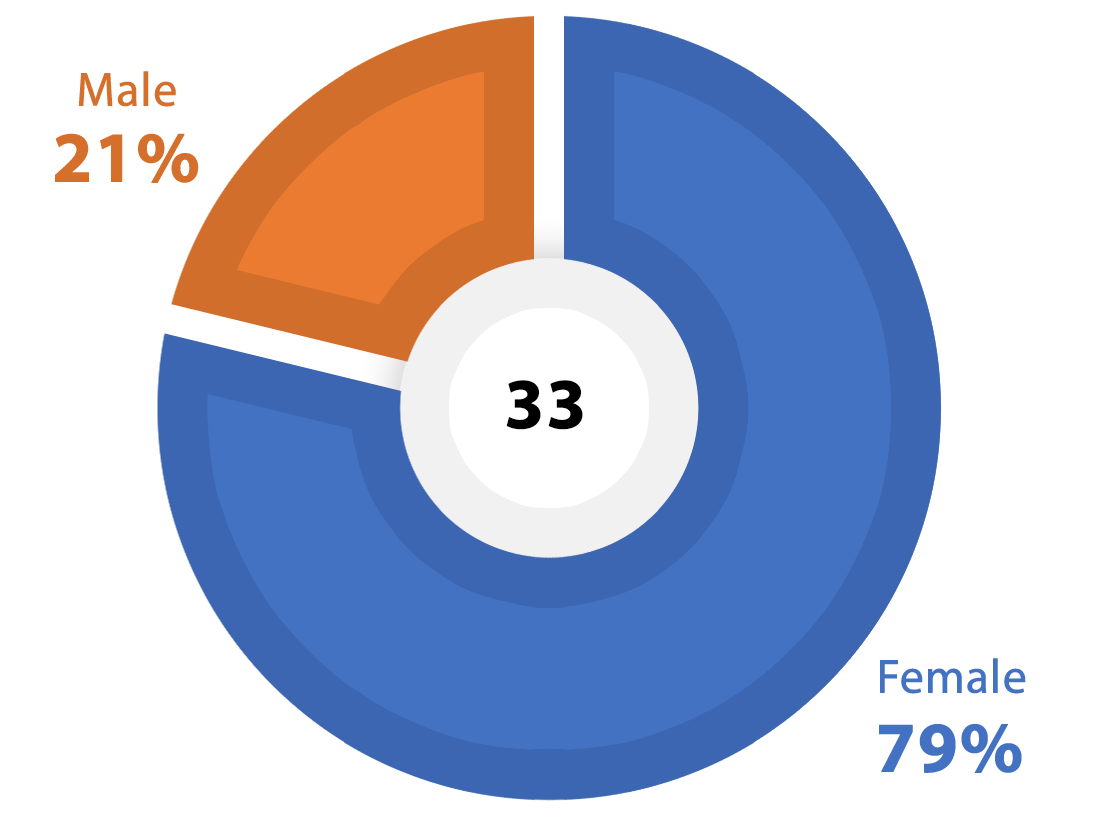 New Hires - 2021 & 2022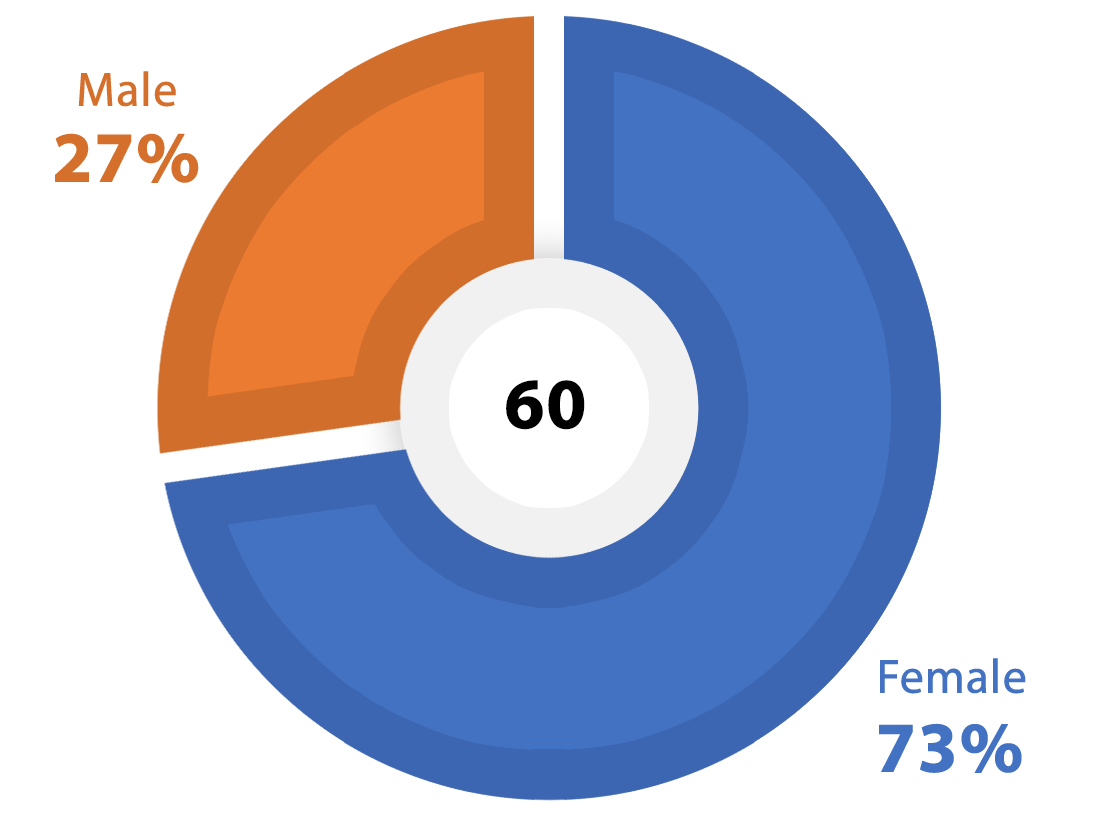 New Hires - 2020 & 2022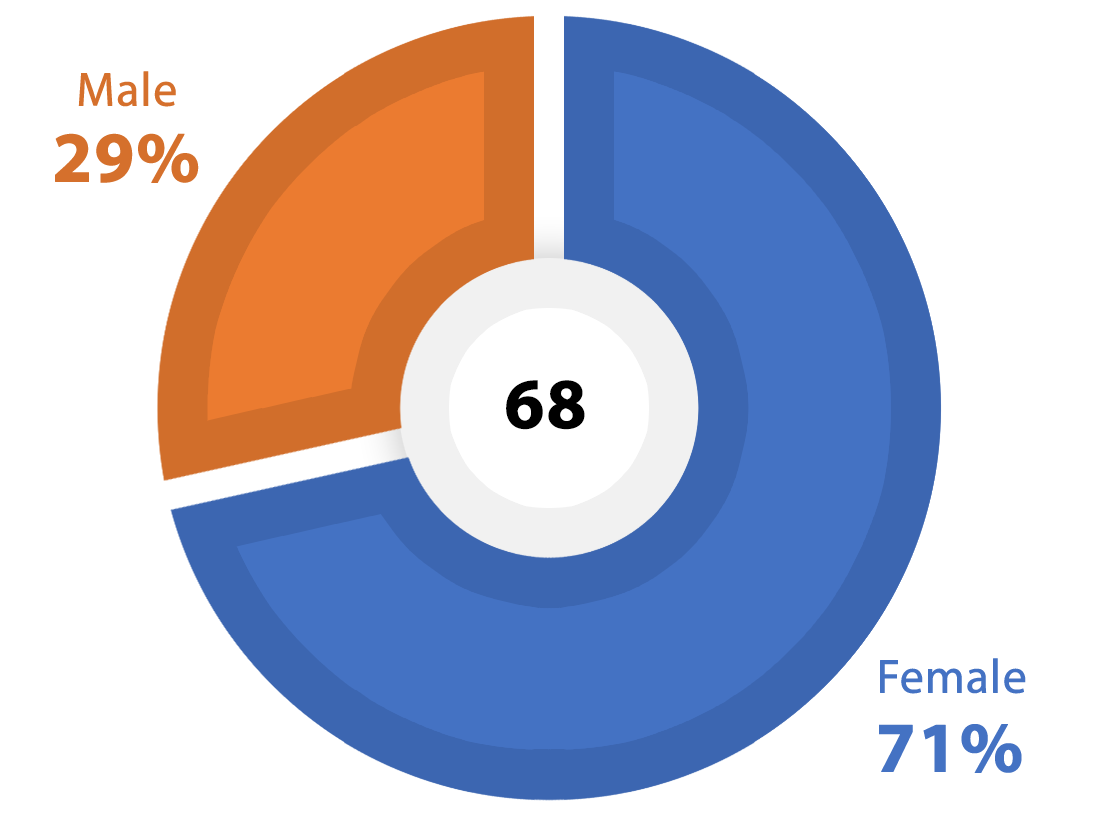 Board Of Directors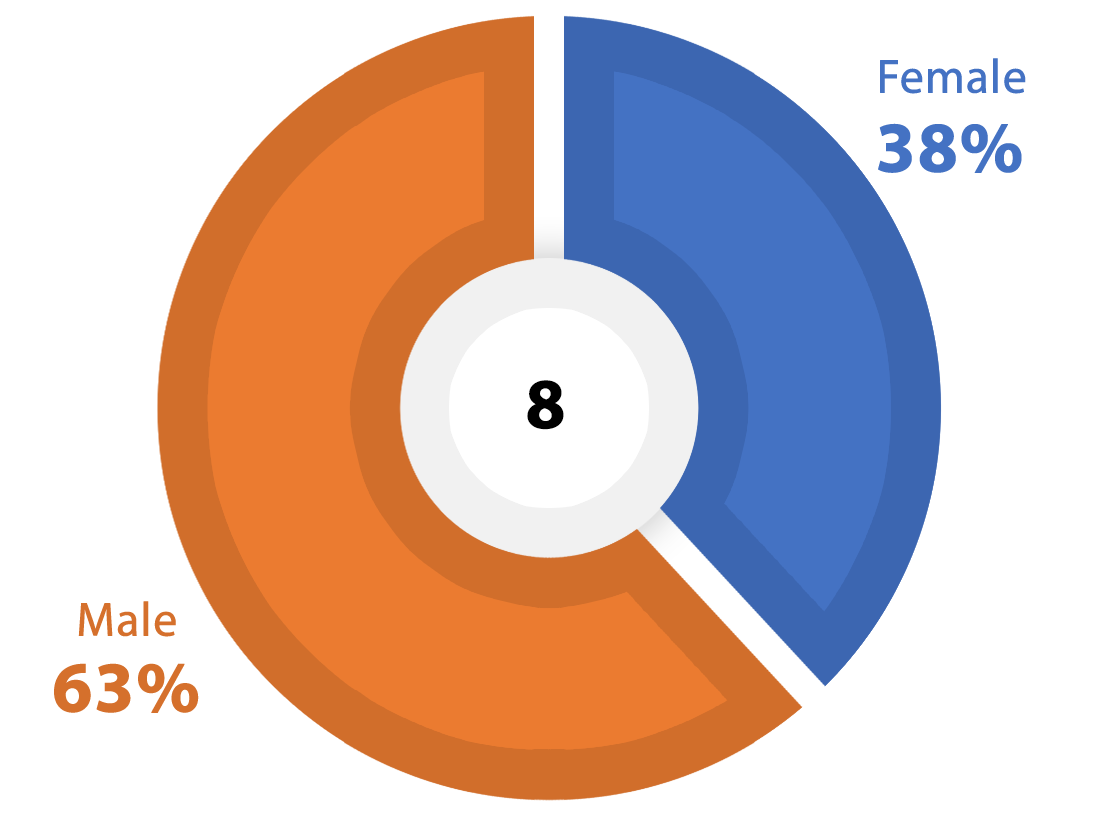 ---
Total Employment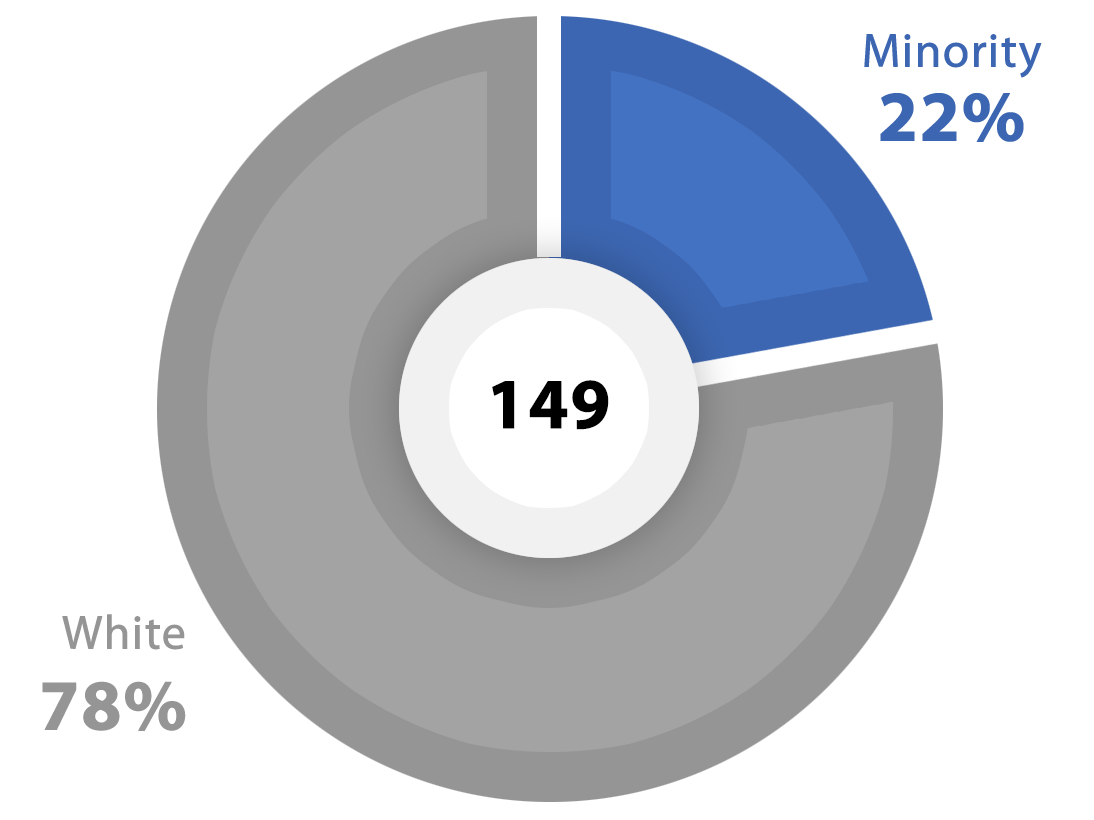 New Hires in 2022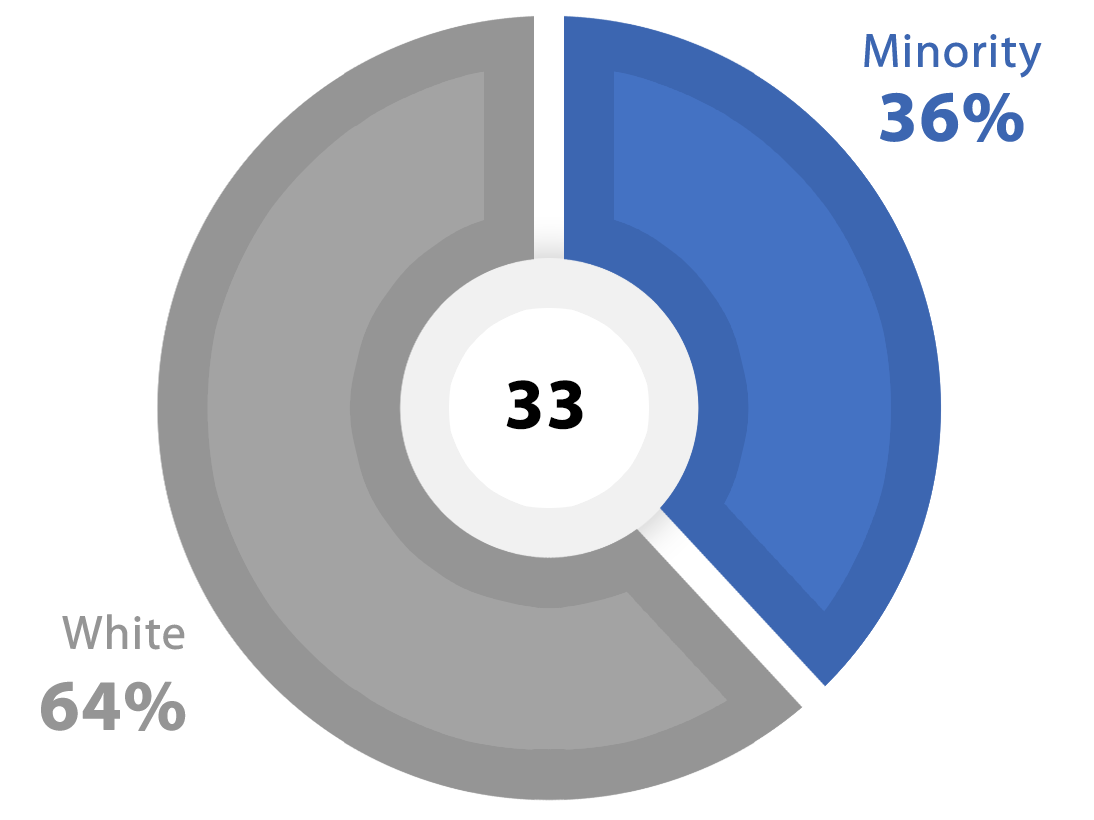 New Hires - 2021 & 2022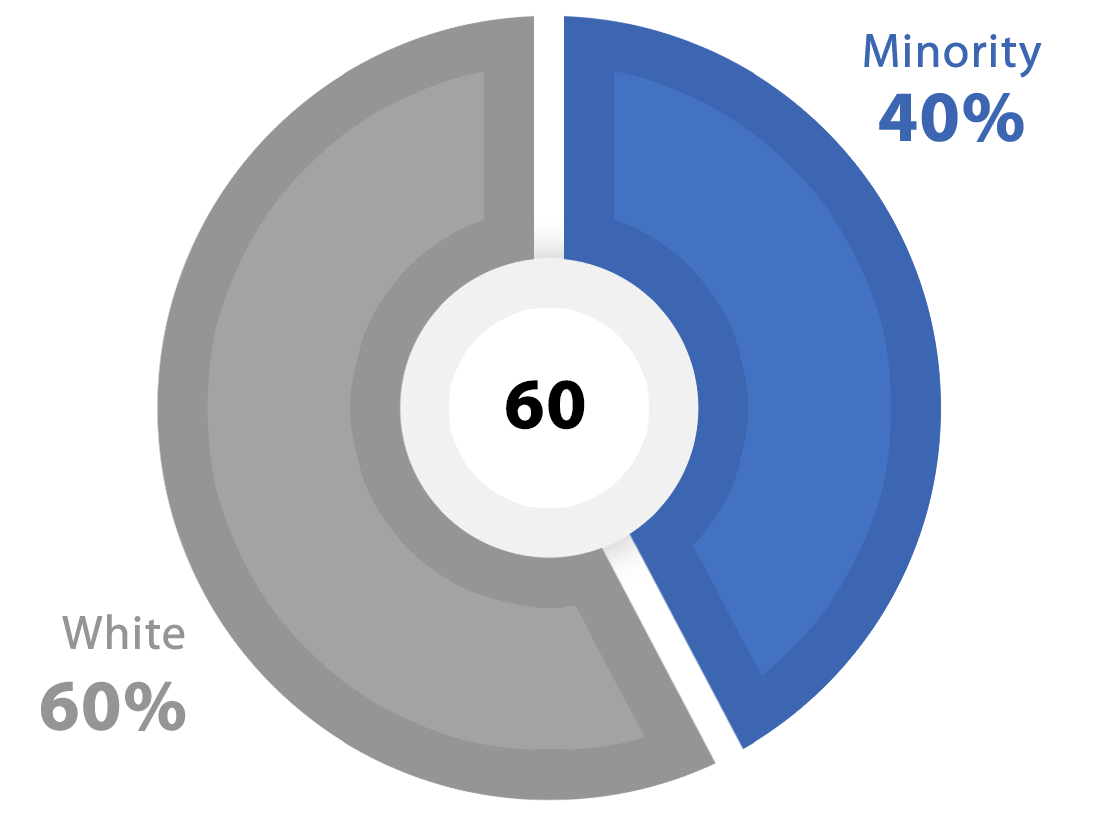 New Hires - 2020 & 2022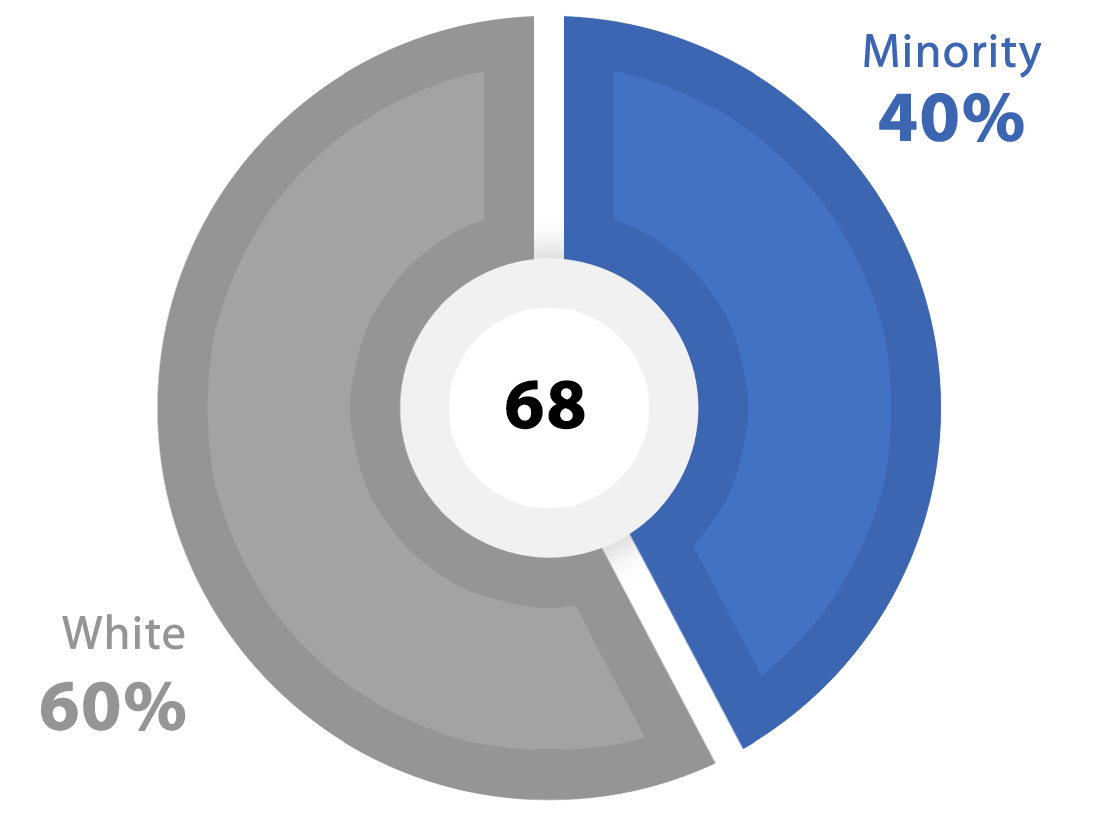 Board Of Directors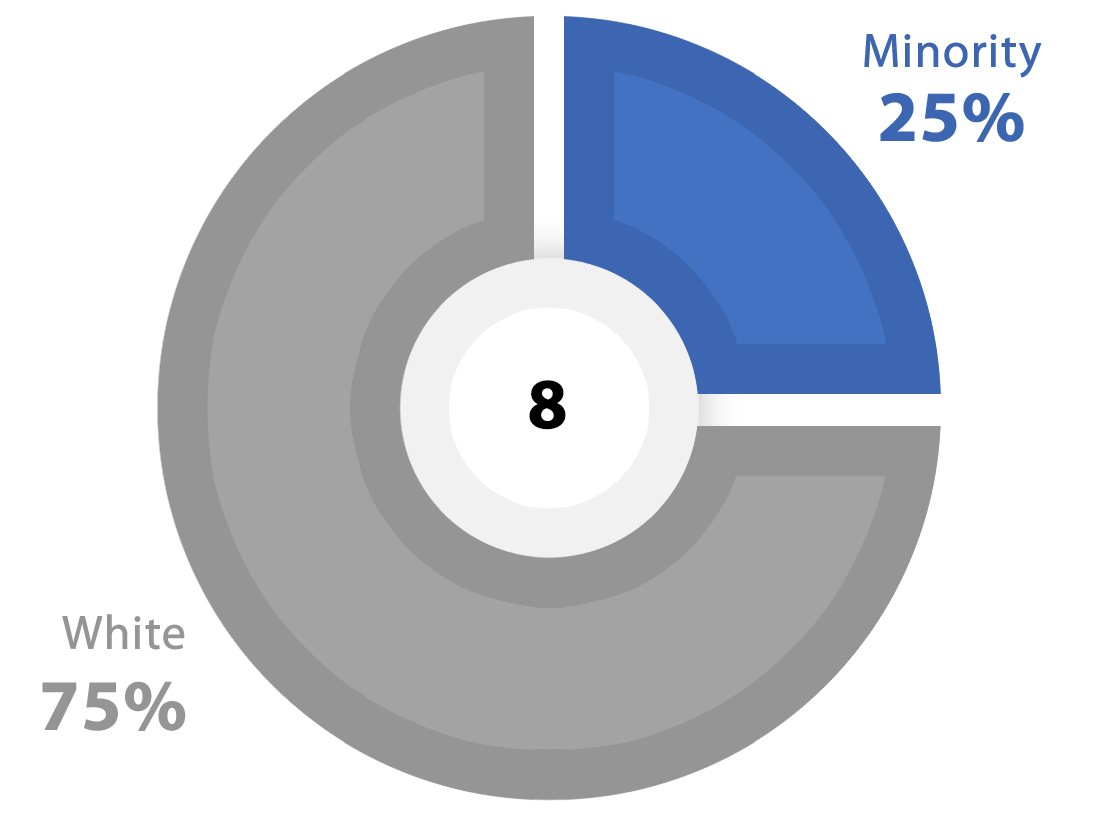 ---
Total Employment
30 & Under
31 to 50
51 & Over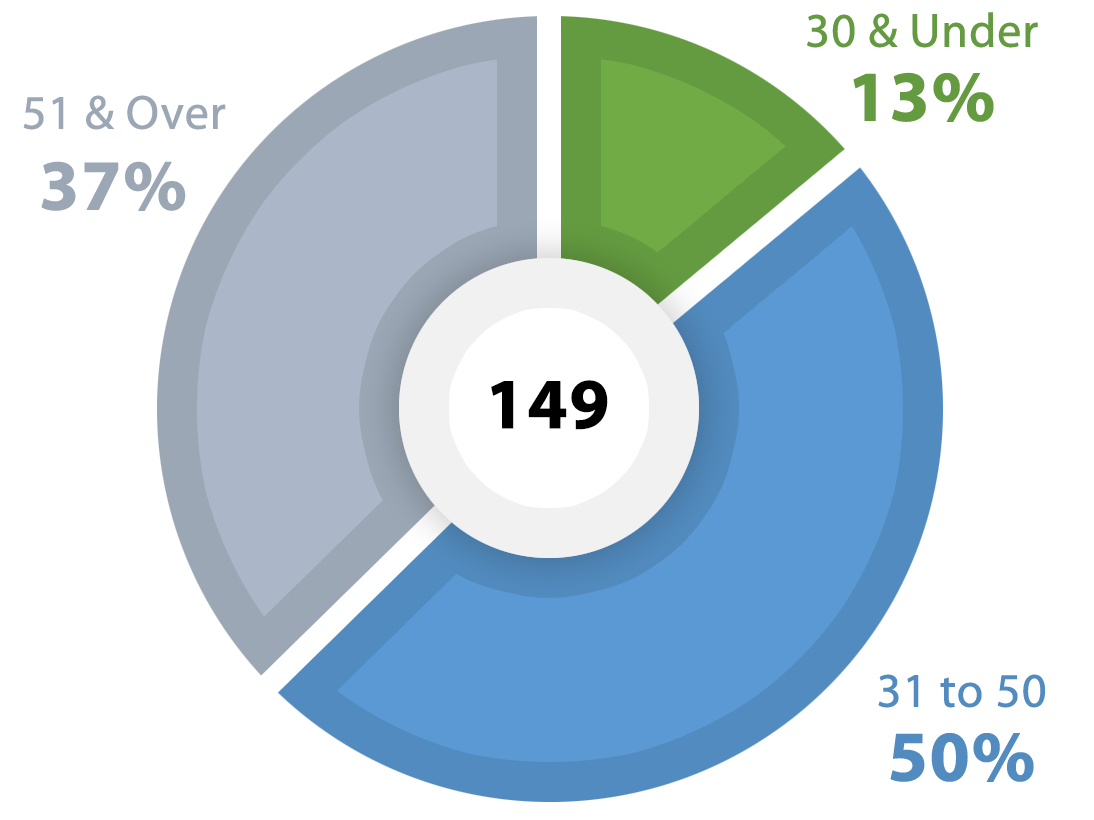 Senior / Executive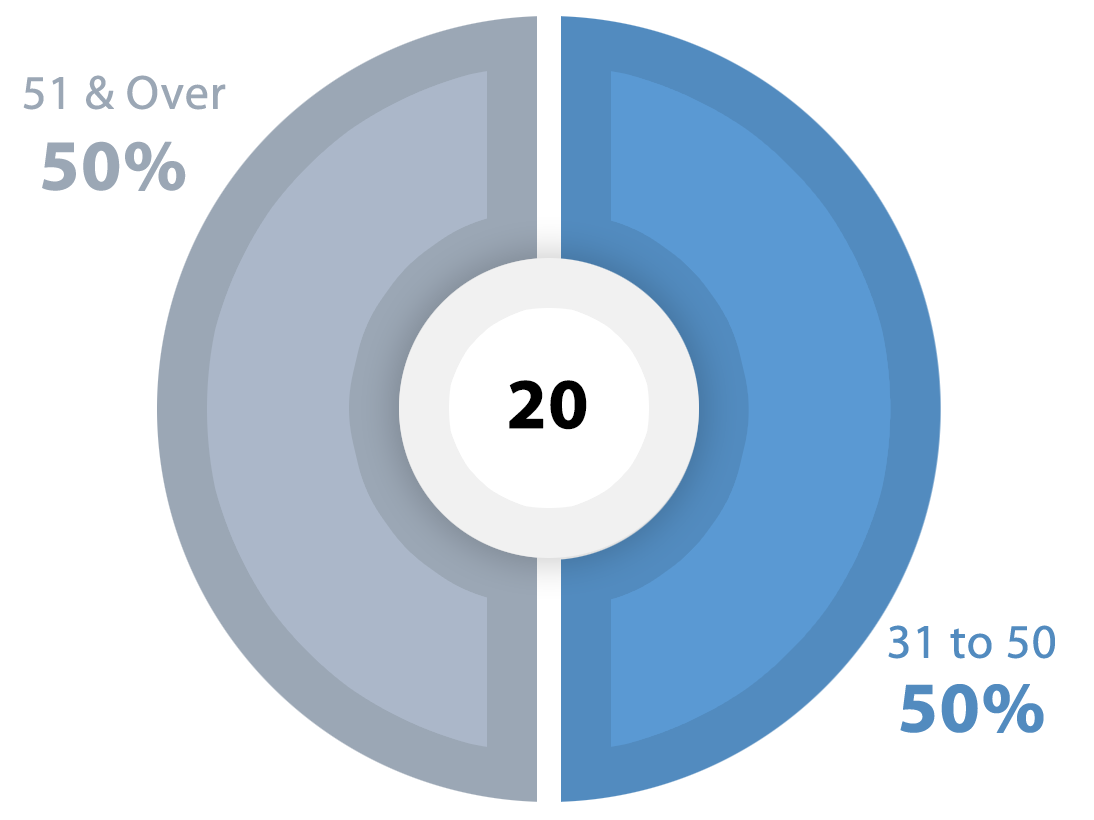 ---
Piedmont uses diversity and inclusion initiatives for both compliance obligations and to increase the overall bottom line with a more diverse workforce. Developing a diversity and inclusion initiative involves four main phases:
Data collection and analysis to determine the need for change.
Strategy design to match business objectives.
Implementation of the initiative.
Evaluation and continuing assessment of the plan effectiveness.
By this initiative (click here to access Piedmont's Diversity & Inclusion Initiative), Piedmont desires to provide employees with the opportunity to make their maximum contribution to Piedmont and to their own career development. The intention is to provide an equal employment opportunity program that will simultaneously serve the requirements of society, the law, sound business practices and individual dignity.
Performance & Career Development
The results that the Company achieves are determined in large part by how we perform — as individuals, as teams, and as a company. The means by which we focus our efforts, use our talents, manage our time and work together will also impact the degree of our success.  Performance management is the organized method of monitoring results of work activities, collecting and evaluating performance results to determine achievement of goals, and using performance information to make decisions, allocate resources and communicate whether objectives are met.
Employees receive an annual performance review.  These evaluations are done in the same time frame as the review of annual incentive compensation.
Employee Engagement Survey
Periodically, we conduct employee engagement surveys to monitor our employees' satisfaction of their employment, which includes leadership, communication, diversity, environmental, engagement, community involvement and benefits offerings. Employees responsiveness to the survey has been high and the results help inform us on matters that our employees view as key elements to a positive work experience.
Training & Education
In 2022, Piedmont employees and managers received professional training in accordance with the following table.  Note:  Majority of Contractors receive Workplace Harassment & Cyber Security Training.
Training Topic
Workplace Harassment
Engaging in Authentic Listening
Ethical Business Behavior
Cyber Security
Manager Training: the Art of Giving Feedback
Safety & Wellness
Human Rights
All individuals should be provided with equal opportunities and treated with dignity and respect.  Piedmont intends to provide an environment that is pleasant; healthful; comfortable; and free from intimidation, hostilities, or other offenses that might interfere with work performance.  Discriminatory conduct of any sort – verbal, physical, or visual—will not be tolerated, including discriminatory conduct that it is sexual or racial in nature or related to national origin, age, religion, citizenship status, disability, genetic predisposition, or any other characteristic protected by law.  Piedmont applies this policy to all of its employees, suppliers, and vendors, regardless of their geographic location.  Further, the use of child or forced labor, either by the Company, or indirectly by the Company's vendors, is specifically prohibited.  Click here to access the complete details of Piedmont's Human Rights Policy.
Health and Safety
The Company intends to maintain a safe and secure workplace for all of its employees. During the three years ended December 31, 2022, the Company had no reportable incidents per OSHA requirements regarding no work-related accidents or fatalities amongst its employee base. The Company does not tolerate fighting, threats or other acts of violence against employees, co-workers, job applicants, clients, or vendors. The Company's Employee Handbook prohibits workplace harassment and harassment of our employees by third parties, such as contractors, suppliers, vendors, and clients in conjunction with their work. Further, the Company provides medical (including mental health), dental, vision, disability, and life insurance for each of its employees and their families, as well as adoption support, parental leave, flexible work hours, and a work-from-home policy.
Vendor Code of Conduct
The Piedmont Office Realty Trust, Inc. Vendor Code of Conduct ("the Vendor Code of Conduct") describes Piedmont's expectations of how its vendors conduct business. All vendors engaged in providing products and services to Piedmont are expected to embrace this commitment to integrity by complying with the Vendor Code of Conduct and communicating and enforcing the Vendor Code of Conduct provisions throughout their organization and across their supply chain, including to sub-vendors and subcontractors.
We require that our vendors understand the requirements of the Vendor Code of Conduct, operate in accordance with the expectations outlined in the Vendor Code of Conduct and comply, at a minimum, with all applicable laws, rules, regulations and standards within the geographies in which they operate. Click here for a complete copy of Piedmont's Code of Vendor Conduct.
Political Advocacy
Piedmont does not contribute to or make expenditures on behalf of any federal, state or local candidates for election, referenda, or initiatives; contribute to or make expenditures on behalf of political parties; contribute to or make expenditures on behalf of political committees or other political entities organized and operating under 26 U.S.C. Sec. 527 of the Internal Revenue Code; contribute to any charity or non-profit organization at the request of any federal, state or local governmental office holder or any candidate for such an office; donate Company time, resources, products or services to any of the foregoing; or pay for advertisements, printing or other campaign expenses.  For a complete copy of our Political Spending Policy, click here . During the year ended December 31, 2022, the Company made no political contributions.