Sustainability
Piedmont is dedicated to environmentally sustainable practices that enhance our commitment to provide highest quality office properties. We strive to own and manage workplaces that are environmentally conscious, productive, and healthy for our tenants and employees by:
Piedmont leverages industry partnerships including BOMA, ENERGY STAR, and U.S. Green Building Council, to advance the energy and sustainability performance of its assets.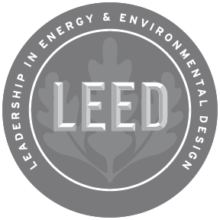 Approximately 40% of Piedmont's office portfolio is LEED® Certified (based on Square Footage)
Leadership in Energy and Environmental Design ("LEED") is the preeminent program for the design, construction, maintenance and operations of high-performance green buildings. LEED certification designates commercial buildings that are designed, built, and operated to minimize environmental impact while offering healthy settings in which to work and live. Piedmont has been a Silver member of the U.S. Green Building Council since 2007.
Recognition
Thirteen of our assets have been awarded a TOBY award.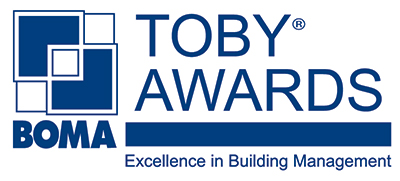 The Outstanding Building of the Year (TOBY) Awards are sponsored by BOMA on an annual basis and honor the best of the best in commercial buildings.
The annual Outstanding Building of the Year ("TOBY") Awards are the most prestigious awards of their kind in the commercial real estate industry, recognizing excellence in office building management in fourteen different categories based on size and facility type. Buildings are judged by their peers on all facets of building operations including energy management, tenant relations, community involvement, emergency preparedness and security. Upon winning at the local level, a building then competes regionally, with only a select few moving on to the International level.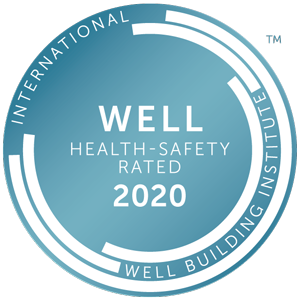 The Atlanta Galleria has been awarded the WELL Health-Safety Rating through the International WELL Building Institute (IWBI). The WELL Health-Safety Rating is an evidence-based, third-party verified rating for all new and existing building and space types focusing on operational policies, maintenance protocols, stakeholder engagement and emergency plans to address a post-COVID-19 environment now and into the future.
The WELL Health-Safety Rating provides a centralized source and governing body to validate efforts made by owners and operators. It leverages insights drawn from the IWBI Task Force on COVID-19, in addition to guidance on the spread of COVID-19 and other respiratory infections developed by the World Health Organization (WHO), U.S. Centers for Disease Control and Prevention (CDC), global disease control and prevention centers and emergency management agencies, as well as recognized standard-making associations such as ASTM International and ASHRAE, and leading academic and research institutions, as well as core principles already established by IWBI's WELL Building Standard, the premier framework for advancing health in buildings and spaces of all kinds.